KEEP LIFE FLOWING

Kedrion's plasma-derived therapies help people suffering from debilitating conditions like Hemophilia and Immune Deficiencies. We are privileged to provide this service and do so with a profound sense of responsibility.

KEEP LIFE FLOWING

Kedrion's plasma-derived therapies help people suffering from debilitating conditions like Hemophilia and Immune Deficiencies. We are privileged to provide this service and do so with a profound sense of responsibility.

KEEP LIFE FLOWING

Kedrion's plasma-derived therapies help people suffering from debilitating conditions like Hemophilia and Immune Deficiencies. We are privileged to provide this service and do so with a profound sense of responsibility.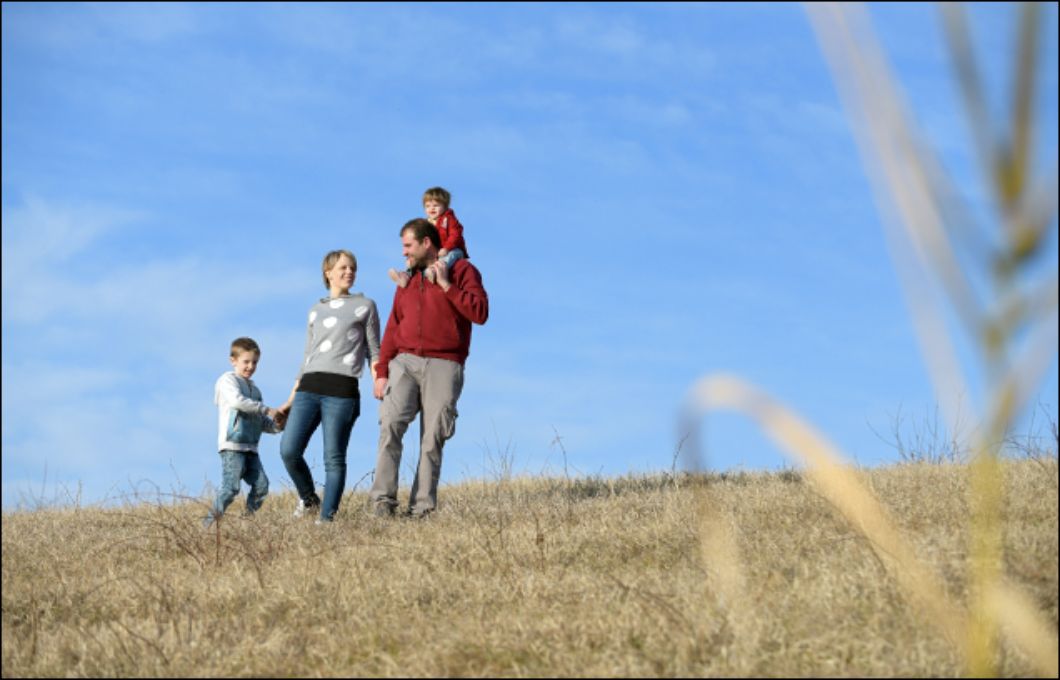 About us
Kedrion Biopharma is an international biopharmaceutical company based in Italy that collects and fractionates plasma to produce and distribute worldwide plasma-derived products for the prevention and treatment of rare and debilitating diseases and conditions such as Hemophilia, Primary Immunodeficiencies and Rh sensitization.
Kedrion operates in Germany through its subsidiary Kedrion Biopharma GmbH offering a portfolio of medicines and licensed products to treat Immunology and Intensive care and Transplantation patients.
Read more
About us
Kedrion Biopharma is a biopharmaceutical company that collects and fractionates blood plasma to produce and distribute worldwide plasma-derived therapies for use in treating and preventing serious diseases, disorders and conditions such as Hemophilia, Primary immunodeficiencies and Rh sensitization, which can lead to Hemolytic Disease of the Fetus and Newborn.
Kedrion was established in Italy in 2001, but the roots of the companies from which it was born stretch back several decades in the production of plasma-derived products.
In 2022, Kedrion joined forces with BPL (Bio Products Laboratory), a UK-based company with over 60 years of experience in the supply of high-quality plasma-derived medicines to treat rare diseases.
Kedrion's acquisition of Prometic, and of its first-ever therapy for Congenital Plasminogen Deficiency, in 2021, confirmed our commitment to fighting rare, or even extremely rare, diseases.
Kedrion around the world
Kedrion is a global player in plasma derivatives and rare disease medicines employing more than 4,800 people worldwide.
We have 7 production plants over 5 countries in Europe and North America, with BPL's site at Elstree, UK, being the latest addiction to our manufacturing network.
We operate plasma collection centers in the United States and Czech Republic, and we distribute our products in over 100 countries around the world. With these figures, we are the world's 5th top player in the field of plasma-derived products.
Kedrion places a high value on the welfare of those who benefit from its products, as well as of the communities and individuals with whom it works and collaborates.
We look forward to continued expansion and the wider sharing of our experience, know-how and technology to bring healthier and less restricted lives to people suffering from rare disorders.
Vision
Everyone has the right to life, liberty and security of person*
Sometimes, natural, accidental or social causes obstruct the natural right to life, liberty and personal security. Because of the special nature of its products, Kedrion supports people, communities and institutions in reducing or removing those obstacles that prevent people enjoying such rights. Kedrion helps turn the natural rights (life, liberty, security) into the
social right to live in the best possible conditions. 
For this reason, it collects and converts, makes active and usable that vital energy that is generated and regenerated, preserved and carried through blood; so that it can be transferred from one human being to the next, and anyone can enjoy one's fundamental rights.
*Universal Declaration of Human Rights, art. 3.
Our Mission
Kedrion produces and distributes human plasma-derived medicinal products used to treat and prevent rare and debilitating diseases and disorders.
Kedrion works to maintain excellent industry standards and aspires to ongoing improvement, in order to retain a leading position in Italy and to increase its share of the international market. It works to strengthen its role as the accredited partner of the medical, scientific and institutional  communities.
Kedrion's ambition is to enhance its worldwide role as a strategic partner of the national health systems of those countries which aim to become self-sufficient in the availability of plasma-derived products, also via technology transfer.
Kedrion produces wealth for investors, employees and for the local community, consistently with its own vision and values: responsibility, transparency, confidence in and respect for people.
Our commitments
Social Responsibility
To act as responsible global citizens respecting all the communities with whom and for whom we work.
Transparency
To make accurate and comprehensive information available to all stakeholders.
Quality and Safety
To demonstrate care and respect for our clients, our collaborators and our employees by continuous emphasis on the quality and safety of all our products and processes.
PRODUCT PORTFOLIO
As a result of its solid and successful experience as partner with the Italian Health System, its significant expansion into international operations and a fundamental commitment to research and development, Kedrion's line of plasma-derived products is broad and diverse.
With treatments for many rare and debilitating diseases and conditions from hemolytic disease in newborns to immune deficiencies to hemophilia, Kedrion offers a wide and expanding array of treatments and therapies.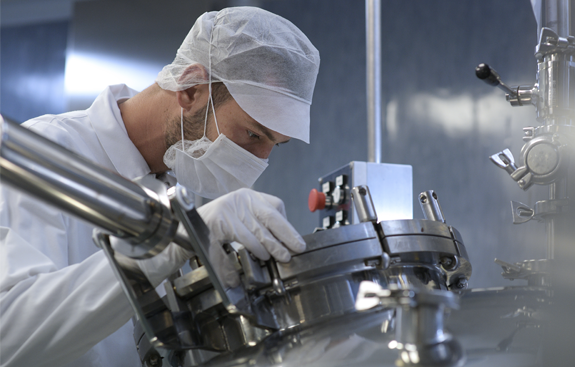 RARE DISEASES
RARE DISEASES
IMMUNOLOGY / NEUROLOGY
Ig Vena 50 g/l Infusionslösung - Standard Immunoglobulin for intravenous use
INTENSIVE CARE & TRANSPLANTATION
Humanalbumin 200 g/l Kedrion - Human Albumin solution
UMAN BIG 180 IE/ml Injektionslösung - Anti-Hepatits B i.m. Immunoglobulin
VENBIG 50 IE/ml Pulver und Lösungsmittel zur Herstellung einer Infusionslösung - Anti-Hepatitis B i.v. Immunoglobulin
Therapeutic Areas
Our continuing commitment to research, development and innovation aims to meet the therapeutic needs of the largest number of patients living with a rare disease or debilitating condition across the world.
Below the list of Kedrion products distributed in Germany (updated March 2022).
Permira Funds and the Marcucci family complete investment in Kedrion & BPL
Announced appointment of Ugo Di Francesco as CEO
CONTINUE READING
Permira Funds and the Marcucci family complete investment in Kedrion & BPL
Kedrion Biopharma ("Kedrion") and Bio Products Laboratory ("BPL") are two leading bio pharmaceutical companies that develop, manufacture and commercialize therapeutic products from blood plasma
The Permira Funds have partnered with the Marcucci family to combine two highly complementary companies, BPL and Kedrion, creating an industry leader in plasma derivatives and rare disease medicines
Ugo Di Francesco, currently CEO of Chiesi Group, has been appointed the new CEO of the combined company, effective January 2023
Co-founder Paolo Marcucci will remain as Chairman after the arrival of the new CEO
The combined company, which generates over €1.1B in global revenue, 87% of which comes from outside its Italian and UK home markets, will be headquartered in Italy
01 September 2022 – Permira, the global private equity firm, today announced that funds advised by Permira, in partnership with the Marcucci family and supported by their co-investors, a wholly-owned subsidiary of the Abu Dhabi Investment Authority (ADIA) and Ampersand Capital Partners, have completed the joint acquisition and combination of Kedrion and BPL, alongside Kedrion's existing shareholders, including FSI and CDP Equity and other minority investors.
The combination of BPL and Kedrion creates a global player for medicinal products derived from human blood plasma, which treat patients with rare and life-threatening conditions. Ugo Di Francesco, currently CEO of Chiesi Group, has been appointed the new CEO of the combined company, effective January 2023. Paolo Marcucci, co-founder of Kedrion, will continue as the combined company's Chairman and CEO until Ugo Di Francesco joins the business, and thereafter as non-executive Chairman.
Kedrion, headquartered in Tuscany, Italy, has deep Italian heritage and brings an extensive portfolio of 21 products and over 600 marketing authorizations around the world. Kedrion was established by the Marcucci family in 2001 but has roots in the Italian pharmaceutical industry dating back to the 1950s. BPL, headquartered in Elstree, UK, operates a targeted portfolio of successful rare disease products and is one of the fastest growing players in the plasma industry over the past five years. BPL in its present form was created in 2010 but its heritage dates back nearly 70 years as one of the early pioneers of the plasma industry.
The business will have a combined US plasma collection footprint of close to 75 centres, with a portfolio of 37 life-saving products reaching over 100 countries. The business is expected to generate 60% of revenue in the US market with 10 marketed products, building on its strong established positions in Italy and the UK. The company is also establishing a presence in the Chinese market through its recent distribution agreement for Albuminex.
Ugo Di Francesco has been appointed the new CEO of the combined company, effective January 2023. Mr Di Francesco has been CEO of Chiesi Group, a global pharmaceutical company, for over a decade. During this time, he has overseen a period of significant growth for the company, with sales more than doubling from €1.2bn to over €2.5bn and the number of employees from approximately 3,500 to over 6,500. The group has also expanded into new markets under his leadership, in particular in the US and China. Ugo has over 30 years' experience in the pharmaceutical industry, having previously worked at several leading players, including Sigma-Tau, Amgen Corp., Novartis and Bristol Myers Squibb.
The Permira funds, in partnership with the Marcucci family, will support the combined company to grow organically through the internationalisation of its existing portfolio and the acceleration of new product development, as well as pursuing inorganic growth opportunities to become a further diversified and specialist rare disease platform. FSI and CDP Equity will reinvest alongside Permira and the Marcucci family and support the next phase of development of the business.
Silvia Oteri, Partner and Global Head of Healthcare at Permira, said: "We're delighted to complete this transaction and now look forward to partnering with the Marcucci family, Ugo and the management teams of Kedrion and BPL to continue developing a combined business serving a global market. Ugo is an outstanding leader with a proven track record of growing global pharmaceutical businesses. With him at the helm, we are excited for this next phase of building a leading rare disease specialist platform that will deliver critical solutions to those in need around the world and with a deep commitment to its donors."
Paolo Marcucci, Chairman and Chief Executive Officer of Kedrion, added: "This partnership with Permira has made it possible to make an exciting step forward in the history of Kedrion, allowing us to create a global player in the plasma derivatives sector that can successfully compete in a growing market that is increasingly critical in global healthcare. We are proud and grateful for Permira's support to integrate with BPL and thus significantly increase the global reach and competitiveness of the combined company. Permira's knowledge of the space is clear and we look forward to leveraging their expertise in value creation to drive growth. To help achieve our goals and ambitions, I am very pleased that Ugo Di Francesco will be on our side as CEO from January next year. His experience and deep knowledge of the pharma sector, together with his leadership qualities and personal attitude, make him the perfect fit for the combined company to meet future challenges and lead the next stages of growth."
Ugo Di Francesco, incoming CEO of Kedrion, commented: "I am excited to partner with Permira on this exciting project to bring together two high-quality players in the industry and create a truly global leader. Together, Kedrion and BPL will be able to deliver best-in-class patient care and responsible donor engagement and I look forward to driving the growth of the business from next year. I'd like to thank Paolo, the Marcucci family and Permira for their trust and I know that I can rely on the support of the combined team as we continue to serve patients in need around the world."
The Permira Funds were advised by Morgan Stanley, EY, Latham & Watkins, Alvarez & Marsal, Giliberti, Triscornia e Associati and Maisto e Associati. Kedrion shareholders were advised by Lazard, Natixis, Carnelutti and Pedersoli, whilst the Marcucci family was advised by Terzi&Partners and Carnelutti. BofA Securities and Goodwin Procter served as advisors to BPL and BPL's sole shareholder, TII.
About Permira
Permira is a global investment firm that backs successful businesses with growth ambitions. Founded in 1985, the firm advises funds with total assets under management of €60bn+ and makes long-term majority and minority investments across two core asset classes, private equity and credit. The Permira private equity funds have made approximately 300 private equity investments in four key sectors: Technology, Consumer, Healthcare and Services.
The Permira funds have previously invested €4.2bn across 18 investments in healthcare, scaling some of the most innovative healthcare businesses globally across specialty pharma, medical devices, strategic outsourcing platforms and healthcare technology. Previous investments in the sector include Neuraxpharm, Quotient Sciences and LSNE.
Permira employs over 450 people in 16 offices across Europe, the United States and Asia. For more information, visit www.permira.com or follow us on LinkedIn or Twitter.
About Kedrion
Kedrion is a biopharmaceutical company that specializes in the development, production and distribution of plasma-derived therapeutic products for use in treating serious diseases, disorders and conditions such as immune system deficiencies and coagulation disorders. The company operates through a fully integrated business model from the collection of plasma in its own centres in the United States to fractionation and production in its manufacturing facilities located in Italy, Hungary and North America. Headquartered in Castelvecchio Pascoli (Lucca, Italy), Kedrion has approximately 2,800 employees and a commercial presence in 100 countries worldwide. For more information, visit  www.kedrion.com
About Bio Products Laboratory (BPL)
Recognising the importance of plasma and with many years of experience in the industry, BPL supplies high-quality plasma derived products to meet the needs of clinicians, patients, and customers globally. Headquartered in the United Kingdom, with US affiliates in Durham, NC and Austin, TX, as well as plasma collection centres across the United States, we are dedicated to producing medicines for the treatment of immune deficiencies, bleeding disorders and infectious diseases as well for critical care. BPL invests in the latest R&D, technology and manufacturing methods, and continuously adapts to ensure that we continue to serve all our stakeholders effectively. For more information visit http://www.bplgroup.com or https://www.bpl-us.com.
BPL consists of two operating divisions — BPL Plasma and BPL Therapeutics. BPL Plasma, operating in the USA, collects plasma from donors in around 29 centres across the U.S. BPL Plasma employs over 900 staff to support the needs of donors and to ensure high-quality plasma collection in all their centres. Plasma collection is regulated by both FDA and MHRA, and BPL Plasma follows industry guidelines. BPL Plasma operates plasma facilities, staffed with trained personnel, dedicated to supporting donors through the process that leads to the donation of plasma. Plasma is shipped to BPL Therapeutics in Elstree, United Kingdom. The plasma is fractionated, purified, and filled through the efforts of our over 1,000 employees involved in production, quality, R&D, commercial, customer services, and administrative activities. BPL's plasma-derived products are commercially available in the U.K., USA, and 30 plus other countries around the world through our network of local affiliates and distribution partners.
Kedrion grows in North America as it completes acquisition of Prometic
Launch is planned for the first ever FDA-approved treatment for patients suffering from Congenital Plasminogen Deficiency
CONTINUE READING
Kedrion grows in North America as it completes acquisition of Prometic
Kedrion has announced that it has completed the acquisition in North America of the Prometic life sciences business.
Prometic, which has a team of 130 employees in Laval, Québec, has developed the first ever FDA-approved treatment for Congenital Plasminogen Deficiency. The new drug, called Ryplazim®,, has been approved for the treatment of all the clinical manifestations of Plasminogen Deficiency, which can lead to blindness, respiratory failure and other severe complications.
Kedrion is now working toward a launch in the United States in early 2022.
"We are very pleased to have completed this important and strategic acquisition, which will bring badly needed therapies to patients who suffer from this rare disease," said Kedrion's Chairman Paolo Marcucci,.
The Prometic transaction, Mr. Marcucci added, "is part of our strategy to deepen our commitment and expand our presence across North America, from which we already derive nearly half of our group revenues."
With the acquisition of Prometic Biotherapeutics Inc., Kedrion has finalized a series of transactions that began last June with the announcement that it was acquiring from Liminal Biosciences Inc. the plasma purification plant at Laval in Québec, and the license to distribute the new product in the United States.
"The Prometic deal brings more cutting-edge purification technology to our group," said Mr. Marcucci. "But most of all it allows us to reach long-suffering patients who until today have had no effective treatment for the often debilitating condition of Congenital Plasminogen Deficiency."
Val Romberg, Kedrion's CEO, also said the most important aspect of the Prometic acquisition was the ability to reach patients in need, "Ryplazim is very significant because it really allows us to fulfil our mission of putting patients first. This is the first drug to ever be approved by the FDA for the treatment of the rare Congenital Plasminogen Deficiency, Type 1, so we are very honored to help speed the product to market."
Mr. Romberg noted that along with the Laval plant in Québec, Kedrion had also acquired two plasma collection centers in Amherst, New York and in Winnipeg, Manitoba. "We are excited to have new colleagues joining the Kedrion family, and we look forward to working together to get this new treatment to patients as soon as possible," he said.
Kedrion stronger in North America and further committed to rare diseases
Agreement with Canadian-based Liminal BioSciences signed on June 22nd
CONTINUE READING
Kedrion stronger in North America and further committed to rare diseases
Kedrion Biopharma is expanding its activities in North America and intensifying its commitment in the field of rare diseases thanks to an agreement signed on June 22nd with Liminal BioSciences Inc. ("Liminal BioSciences"), a Canadian company specializing in clinical research and listed on the Nasdaq Global Market ('LMNL').
With this agreement Kedrion acquires from Liminal BioSciences a plasma purification business in Laval (Québec, Canada) and the product that will be produced in this plant, which is the first US FDA (Food and Drug Administration) approved drug for the treatment of Congenital Plasminogen (PLG) Deficiency type 1, an ultra-rare systemic disease.
The closing of the transaction is in two phases: Kedrion Biopharma will finalize the acquisition from Liminal BioSciences of its subsidiary Prometic Bioproduction Inc. and consequently will have ownership of the manufacturing operations in Laval. The production facility of Laval has a work force of 135 employees.
The timing for the closing of the remaining part of the agreement (i.e. the acquisition by Kedrion of Liminal's subsidiary Prometic Biotherapeutics Inc. (PBT), owner of the rights to the product) is linked to the completion of certain conditions by PBT.
On May 21st last, still as part of the overall transaction, Kedrion also acquired from Liminal BioSciences two plasma collection centers, one located in Amherst (New York, USA) and the other in Winnipeg (Manitoba, Canada).
"This transaction – explained Paolo Marcucci, Chairman of Kedrion – represents an opportunity for the future growth of our company: in fact it gives us immediate access to more plasma, it allows us to expand our global operations to Canada and, above all, to enrich our product portfolio with high-impact treatment for patients. For Kedrion it is a further example of our commitment in the fight against rare or ultra-rare diseases and dedication to orphan drugs."
"This agreement represents an important step toward strengthening the Company's position in North America – stated Val Romberg, CEO of Kedrion – and in particular toward further growth in the US, which will be the main primary end-market for the product as soon as we are able to start commercialization. We are eager to make this drug available to patients who need it: this represents a further and progressive development in the field of rare and ultra-rare diseases destined to enhance Kedrion's role as a company dedicated to the needs of patients."
Contact us
Thank you for your interest in Kedrion. You can contact us directly by submitting a message form. Please follow the links below according to your interests or subject of inquiry.
MARKETING & GENERAL INQUIRIES
For commercial information


MEDICAL INFORMATION
For medical information regarding our products


PHARMACOVIGILANCE
To report an adverse reaction to one of our products.
Contact the Competent Authority's Pharmacovigilance Office.
If you wish to directly notify Kedrion about a suspected adverse reaction related to our drugs, please fill in the form below: